Charlotte Bröker is an Operatic Soprano currently based in Paris. She is a singer-actor who enjoys performing and collaborating in the process of live art-making on the operatic stage, the concert platform and all the avenues her journey may take her on. Charlotte comes from a multicultural family with a German father, a French mother and she was born in London. To her, music is a way to better understand cultures and to create connection beyond borders, barriers and eras. Charlotte is a multi-faceted artist who has trained not only in the performing arts as a singer, a dancer and a violinist, but also as an art historian: the palette of her performing takes inspiration from multiple art forms. Charlotte is deeply interested in the relationship art has with life.
On the operatic stage, Charlotte has performed roles including Donna Anna (Don Giovanni), Pamina (The Magic Flute), Norina (Don Pasquale), Miliça (Svadba), and has premiered several new operas. She is at home in a wide range of repertoire from the Baroque, Mozart and Bel canto to newly commissioned works. She regularly performs in opera galas including her annual gala at Leonardslee Lake and Gardens, Sussex. She also performs at private events.
On the concert platform, Charlotte gives regular recitals with duo partners Simone Tavoni and Kotona Sakurai. Her repertoire is equally wide-ranging from German Lieder and French mélodie to Spanish and Latin American song for example. She has also performed in guitar duos. A keen linguist, Charlotte enjoys exploring all languages and ever new artistic styles and eras. She is also a performer of sacred works. Her repertoire includes Stabat Mater, Pergolesi, Jauchzet Gott, Bach, Nulla et in mundo pax sincera, Vivaldi and other works from the canon. Charlotte is part of contemporary classical and early music vocal ensemble, Philomel, performing concerto delle donne repertoire and works commissioned for the group.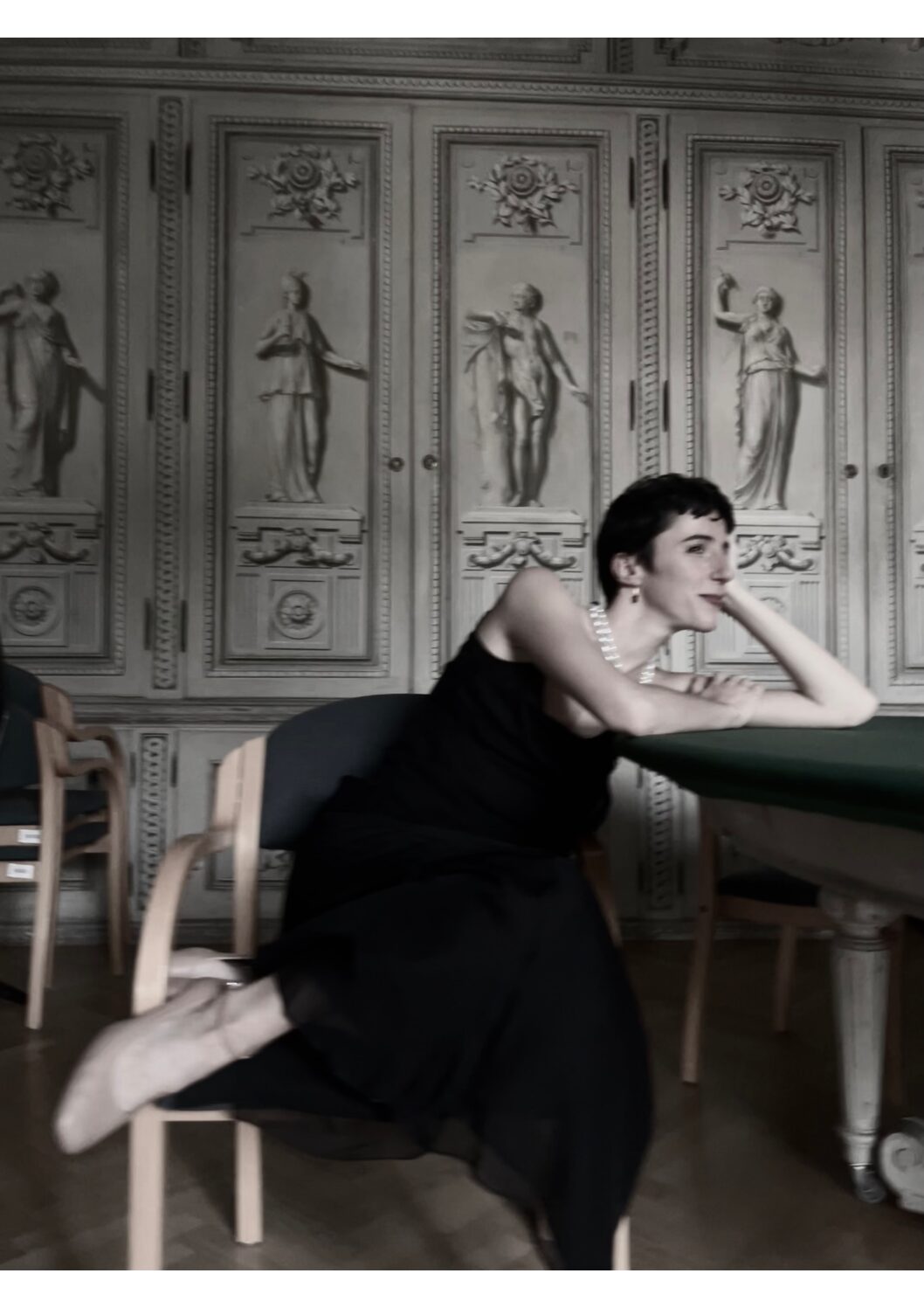 Charlotte trained at Trinity Laban conservatoire, London where she was awarded the Eva Malpass Award and a Trinity College Scholarship, and she was offered a scholarship to study for an Artist Diploma at the Ecole Normale de Musique, Paris with her current teacher, Sylvie Valayre. Her artistic mentors also include Francisco Araiza, Elizabeth de Trejo, Jörg Birhance and Edwige Herchenroder. She has participated in masterclasses with Francisco Araiza, Carmela Remigio, Sonia Ganassi, Fabio Armiliato, Maurizio Barbacini, Louis Langrée and Sumi Jo at the Wigmore Hall.
She also holds degrees in the History of Art from Clare College, Cambridge and the Courtauld Institute of Art, London. While at Cambridge, Charlotte was a choral scholar at Emmanuel College and performed as a solo recitalist. Charlotte also trained as a violinist and played in the university's orchestras.
Charlotte is also a classically trained dancer. She was a student at the Royal Ballet School and the West London School of Dance. At the age of 14, she spent a summer in Havana, Cuba training at the Centro ProDanza and performing at the Teatro Naçional de Cuba.
Please see the Contact page to get in touch and the Diary for upcoming performances.